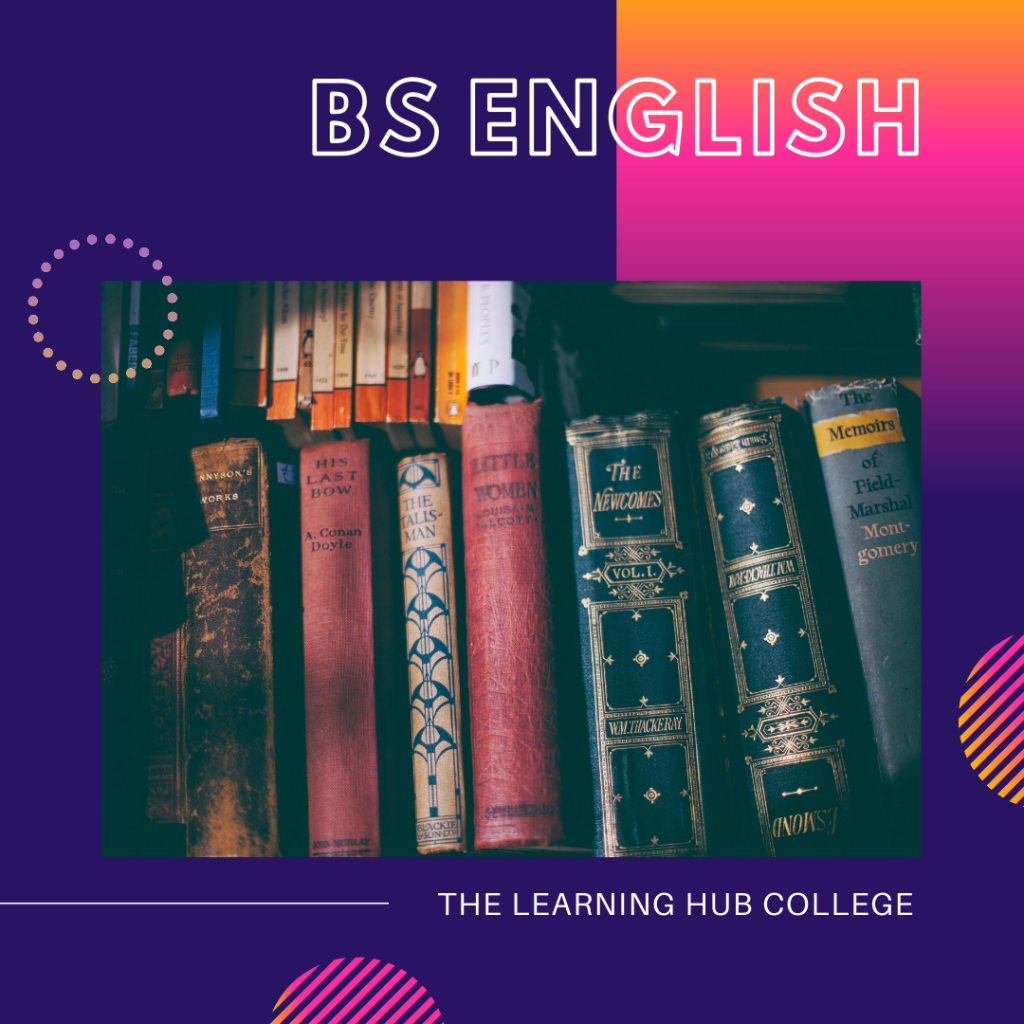 BS in English develops your abilities as a reader and interpreter of literature. You will explore all aspects of literature in English, benefiting from our expertise in a wide range of areas including poetry, narrative prose, critical theory, creative writing, and the relationship between literature & other arts, media, and science.
BS English contains diverse texts from different periods and cultures. There are also opportunities to develop creative skills in writing poetry and fiction.
Semester III
Course Code
Course Title
ENG-201
English-III (Advance Communication Skills)
ENG-202
Introduction to Literature-III (Fiction and Non-Fiction)
ENG-203
Introduction to Linguistics-III (Phonetics and English Phonology)
BBA-211
Entrepreneurship
HR-211
Human Resource Management
PHIL-211A
Introduction to Philosophy (Rev)
Semester IV
Course Code
Course Title
ENG-204
English-IV (Advance Academic Reading and Writing)
ENG-205
Introduction to Literature-IV (History of Literature-II)
ENG-206
Introduction to Linguistics-IV (The Structure of English)
HR-213
Citizenship Education (Human Rights)
GEOG-211
Introduction to Geography
SOC-211
Introduction to Sociology
Do you have more questions?
Sui Gas Office Road, Gujranwala, Pakistan.
Tell us a little about yourself and we'll help with the rest. Our convenient online application tool only takes 10 minutes to complete.
After you submit your application, an admissions representative will contact you and will help you to complete the process.
Once you've completed your application and connected with an admissions representative, you're ready to create your schedule.
Are you ready to take the next step toward your future career?